A "garden" is probably the closest that mankind can come to recreating nature at its truest sense. Let's look at some of the exotic gardens in the world that you must visit once in your lifetime.
Kristenbosch, Cape Town, South Africa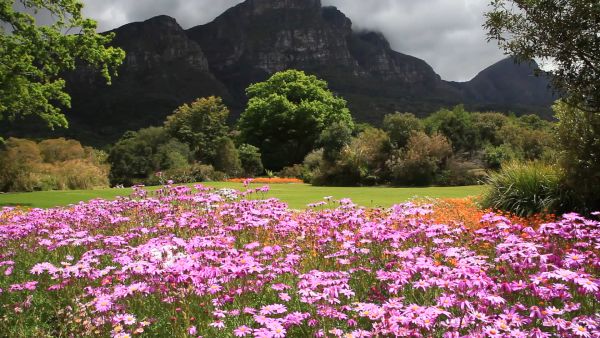 Image Source : Worldalldetails.Com
Harboring more than 22,000 species of herbs and shrubs, this garden (established in 1913) presents the most serene aspects of nature together.
Gardens at the Versailles Palace, France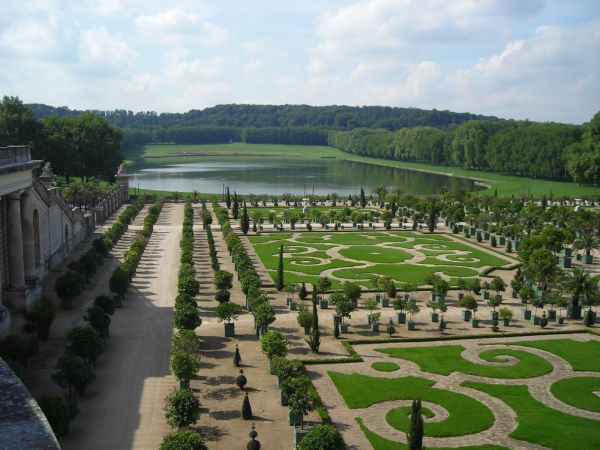 Image Source : Planetden.Com
These gardens spread to over 800 hectares of land and have been planned in the classic French-style by Linnea. The gardens hold the reputation of being the most visited public places in France.
Royal Botanical Gardens, Kew, Richmond England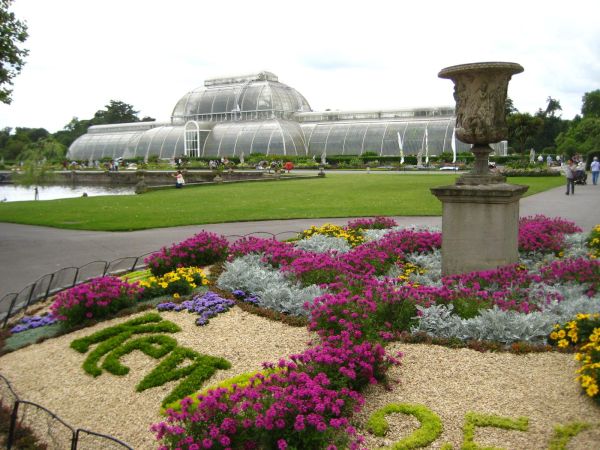 Image Source : Static.Thousandwonders.Net
Set across 132 hectares of landscaped area, this botanical garden harbors numerous greenhouses for preservation of the most exotic flora and fauna. Its temperate house is the world's largest Victorian Greenhouse.

Villa d'Este, Tivoli, Italy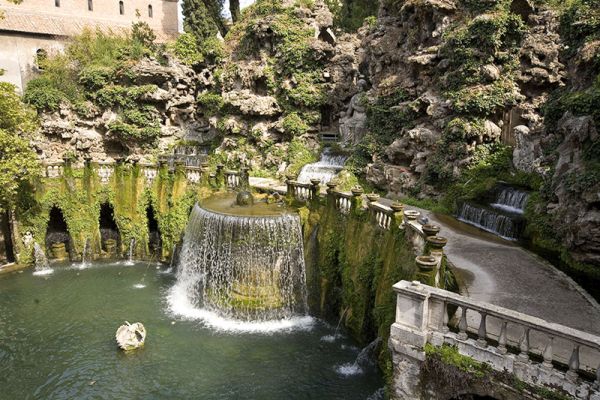 Image Source : Italia.It
Recently this place earned the reputation of being one of the 31 major historic and artistic sites in Italy in UNESCO listings. This garden has the beautiful flowers and shrubs with exotic fountains.
Butchart Gardens , Vancouver Island, British Columbia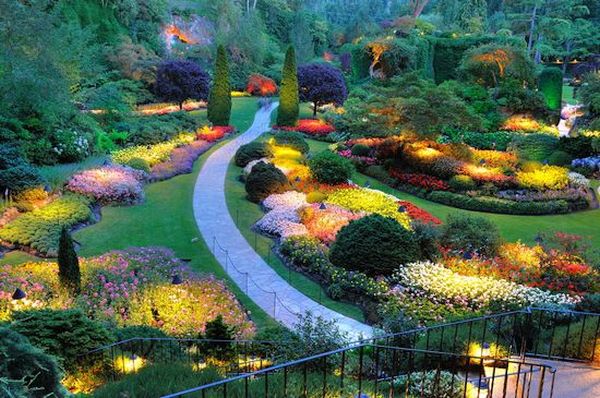 Image Source : Oddcities.Com
When the land was drained as a quarry by Portland Cements in 1904, this 55 acre land was reclaimed and resurrected as a beautiful garden by Jennie Butchart.
Desert Botanical Gardens, Phoenix, Arizona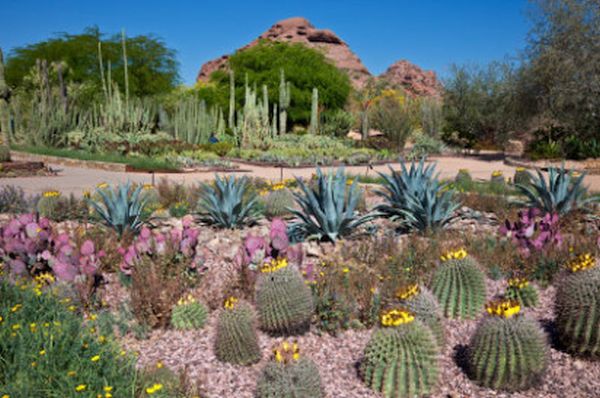 Image Source : Discoverphoenixarizona.Com
This botanical garden that preserves and nurtures more than 21,000 plants covering almost 4000 taxa of plants, was founded in 1939.
Bagh E- Fin, Kashan, Iran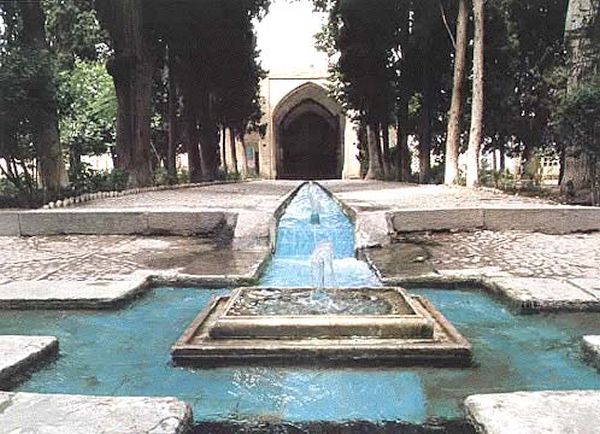 Image Source : Iranian.Com
Featuring the typical chahar bagh design , this is a historic garden in Iran from the persian times. Architectural forms of various periods are evident in the sculptures that surround the garden area.
Stourhead, Warminster England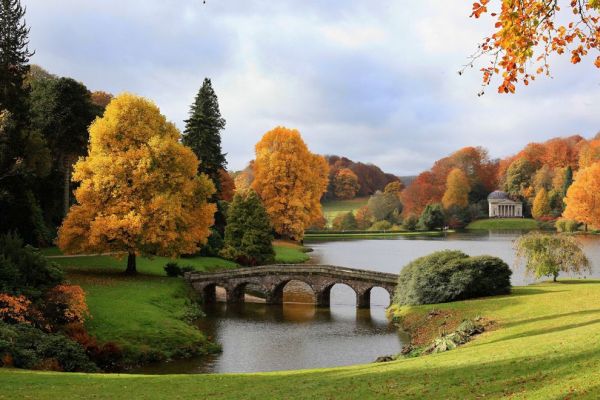 Image Source : Images.NationalGeographic.Com
Landscaped by the English gentry in the early 18th century, these gardens are famous for their buildings such as Pantheon and Temple of Apollo.
Sans Souci , Postdam , Germany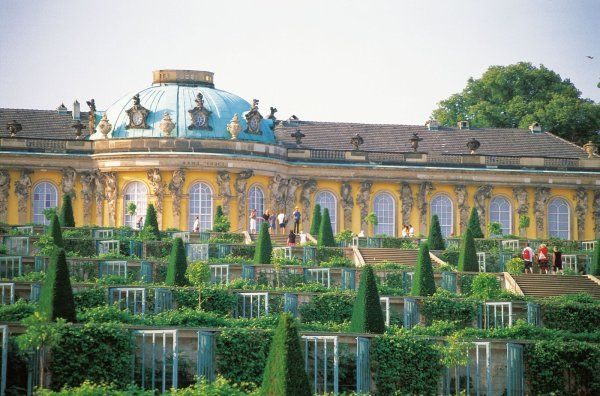 Image Source : Germany.Info
Frederick the Great of Prussia built the rococo palace. Around this lavish palace are set, some of the most beautiful gardens with unmatched serenity.
Royal Botanic Gardens, Melbourne, Australia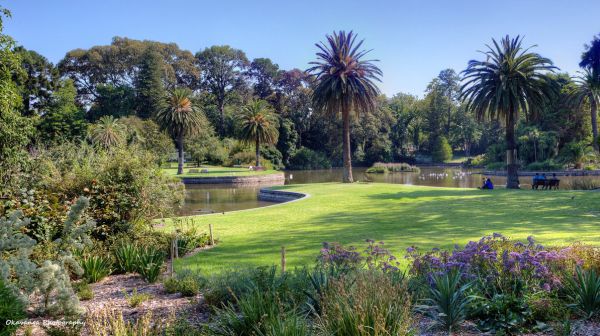 Image Source : Pre14.Deviantart.Net
They might be low on the list, but these gardens showcase breath-taking views of flora. Each year more than 1.5 million visitors come to these gardens making this the most visited place in Melbourne.