What is the one thing that comes to mind when you think about chilling out? Right! It's Beer. Let's check out the best places to relax in the whole world.
Akkurat (Stockholm, Sweden)
Image Source : LoveGoodBeer.Com
When someone says that Sweden is not a place for drinks, the validity could hold excluding this place. With 600 entries in their bottle list and vintage beauties all over the place, it has much to offer. From comfort to hard drinks to food, you can find everything here.
Bakusyu Club Popeye (Tokyo, Japan)
Do not expect the actual Popeye to serve you beer. But you can expect to find one of the best beers in the world. Japan has a culture where beer is quite appreciated, which makes Tokyo one of the best craft beer Asian spots. This place might look a little old, but its 70 lines and a special one named "Yo-Ho Tokyo Black Porter" are cool enough to sweep you off your feet.
Beerhouse on Long (Cape Town, South Africa)
Image Source : BeerHouse.Co.Za
They are one of the lovers of craft beer in this part of the continent with 20 taps and over a hundred bottles available. This place is on its way to succeed because they just opened another branch in Johannesburg in July of 2014. This is not just a regular beer bar. Beerhouse on Long is committed to support and promote the African brews.
Cardinal Pub (Stavanger, Norway)
This country is famous for the internationally selling beer "Nøgne Ø Tiger Tripel". But this beer bar has a lot more to offer. They highlight the Scandinavian beer and focus more on their customer's choice of taste. If any beer lover has a better and yummier version of beer, the owners are ready to add it in their list. That's an open spirit.
Chez Moeder Lambic (Saint-Gilles, Belgium)
This specific beer bar is considered as one of the few bars in the top list in Belgium. The place is clean and has its own out of the world collection of regional and vintage beer. If you are looking for something classic and original, we suggest you come by.
Urban Tap House
It won't be wrong to call it a craft beer hub. The place is unusual but comfortable especially who love to be around beer most of the times ass it is full of wooden barrels, cheap yet tasty beer and a comfortable atmosphere. The tap house also accounts for the huge success for this one.
Churchkey (Washington, DC, USA)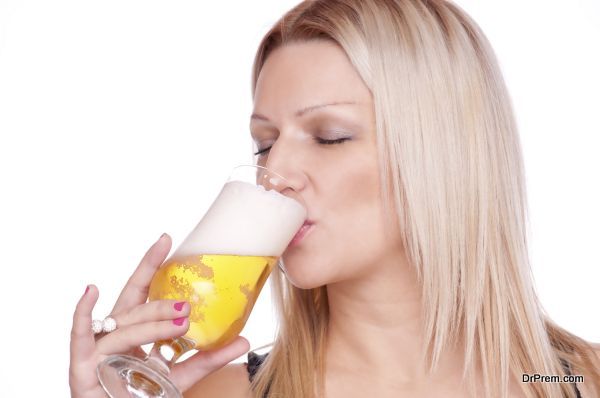 Know any beer geeks? This is their dream place to be. They are simply known for their original beer and only beer. Can't think of any better end than ending with this one.
No matter how hard you try, you simply can't figure out which one is the best. Each one on this list is a winner in itself. Enjoy the beer peeps.