Yosemite National Park in America has unique features of granite rock formations, rivers, meadows, forested valleys and waterfalls. Consider reading about some major attractions in the park that glorify the scenic beauty.
Yosemite Falls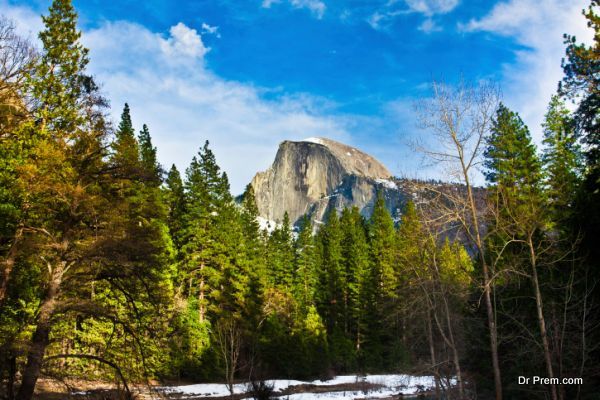 Located in Sierra Nevada mountain range of California, Yosemite falls are world's sixth largest waterfall at an altitude of 2,424 feet.
Bridaveil Falls
The high Bridaveil Falls look impressive as the snow water gushes down with speed making a thunder roar.
Mariposa Grove
The Mariposa Grove has the best sequoia specimens that include the California tunnel tree, which allows visitors to pass through the passage and the large Washington tree.
Glacier Point
Glacier Point offers a picturesque view of the Yosemite Valley. One can travel by bus or car and those interested in trekking can complete the journey by foot.
Sentinel Dome
Sentinel dome is one of the popular hiking destinations having granite slope and features a toppled tree over the rocky peak.
Vernal Falls
The 97-meter high, Vernal Falls flow throughout the year. Hikers need to climb 500 granite steps to reach the waterfall and experience the mist trailing out.
El Captain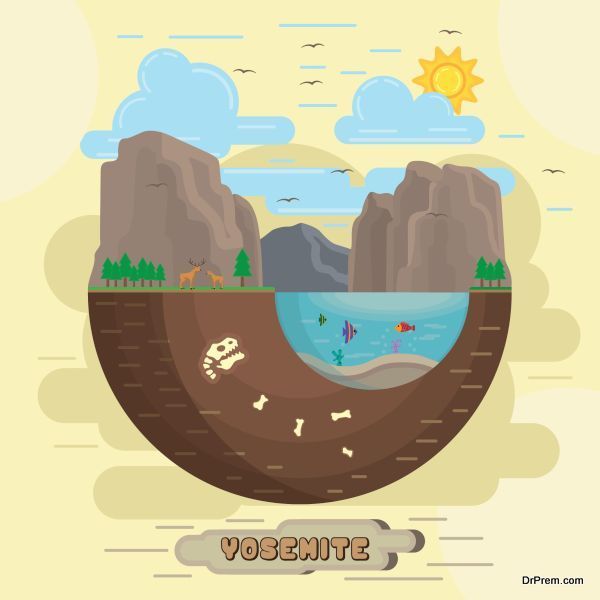 The famous El Captain is located at an altitude of 3,000 foot from the Yosemite Valley and is popular among the expert rock climbers.

Nevada Fall
The 594-foot waterfall got its name from Sierra Nevada mountain range on which the fall is located. It displays immense beauty through the twists of falling water.
Tuolumne Meadows
Tuolumne Meadows is located in the Yosemite Valley where domes and granite rock formations surround the plateau. It is a great attraction among visitors because of the swimming, camping and fishing in Tuolumne River.
Half Dome
The Yosemite Valley has a Half Dome over its top that offers an insight to the geological feature of the area. Rock climbers can find their way out and enjoy trekking while others can opt for long and arduous trail up the valley.