One of the things worth remembering about the summer is the calming sunset. When the scorching heat calms down with the setting sun, one can feel his spirit settling down too. Some places make these moments unforgettable, and you could put them on your travel itinerary for this year.
Naples, Florida
The sunshine state has one of the most beautiful points where the beauty of a setting sun is at its peak. You actually can't miss the view. Calm sea waves in front of you when you walk down a wooden bridge to some beautiful wooden huts looking at the sun drowning in the sea. It is more like a dream than a view. Well, if you have plans to enjoy it there is an important advice you should go with then. Don't be late! Looks like many others are in the mood to see it too.
Big sur, California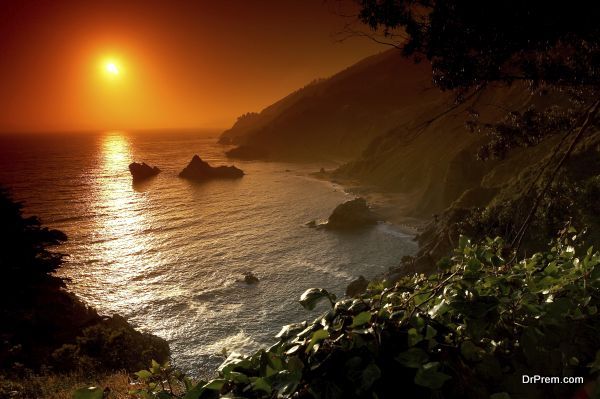 Want to have a little romantic weekend with your special someone? We have a place for that. Big Sur in California will start wake you up with cool sunlight rays, beautiful view and the special summertime fog. That is the secret ingredient why lovers would run up here for the weekend. Wait, the sunset is yet to be seen.
Orcas Island, Washington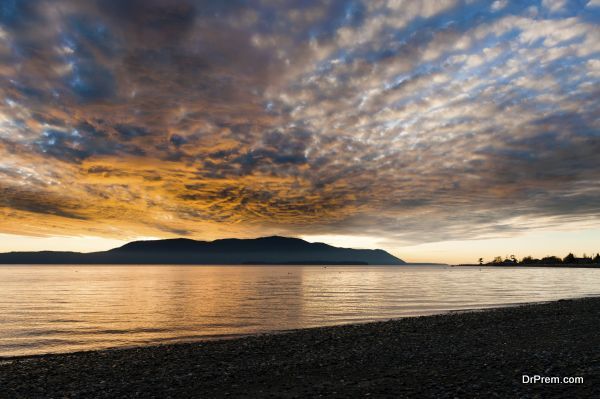 The sunset view from the Orcas Island says it all. Silent waves, distant islands and the play of colors in the sky can soothe a soul. Just leave all your worries back and let yourself free.
Mount Haleakala, Maui, Hawaii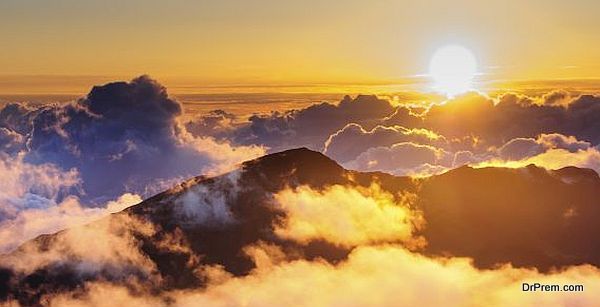 Watching the sunset ten thousand feet above the sea level is definitely something you should do. Sitting on the huge volcano Haleakala and watching the sunset is probably one of the best things to experience. It looks as if the clouds, altogether, are watching the burning star sleep peacefully. The temperature gets below zero up there, so better be ready for the cold.
Uros Island, Peru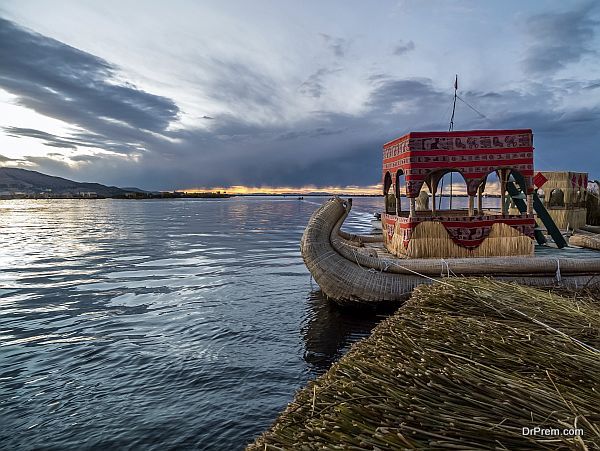 It looks a lot better if you look from the top of the island. Paradise must be like this. The green mountains are almost submerged in those dreamy clouds. A candle light dinner with a spark of romance is not a bad idea.
London, England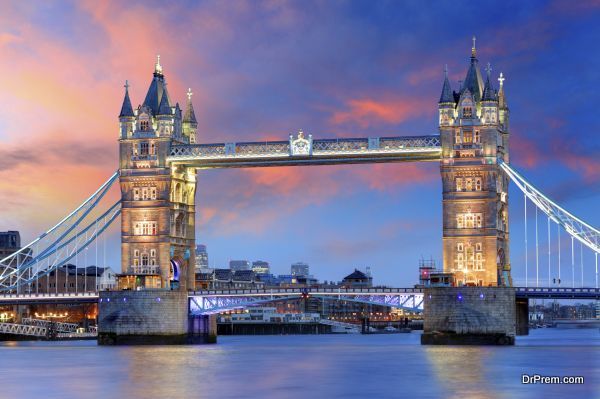 As the sunlight dims, the London Bridge glows with those bright lights enhancing its beauty. The colorful background makes it look even more stunning. I wonder where all this beauty comes from!
Somethings in life are free like enjoying a beautiful sunset. Don't miss them.