Standing in the heart of Dekwaneh's commercial hotbed is a hotel that I would love to rank as one of the most prized accommodations considering my long experience of traveling and hotel stay.  Visiting a destination in its peak summer may not seem to be a smart pick, but my short stay in Beirut this May turned out to be great for which I would give maximum credit to the hotel Urban Central Suite. This 4-star hotel is a deadly combination of architectural elegance, positionalconvenience, staff hospitality and service that extends far beyond a deal that money can possibly buy.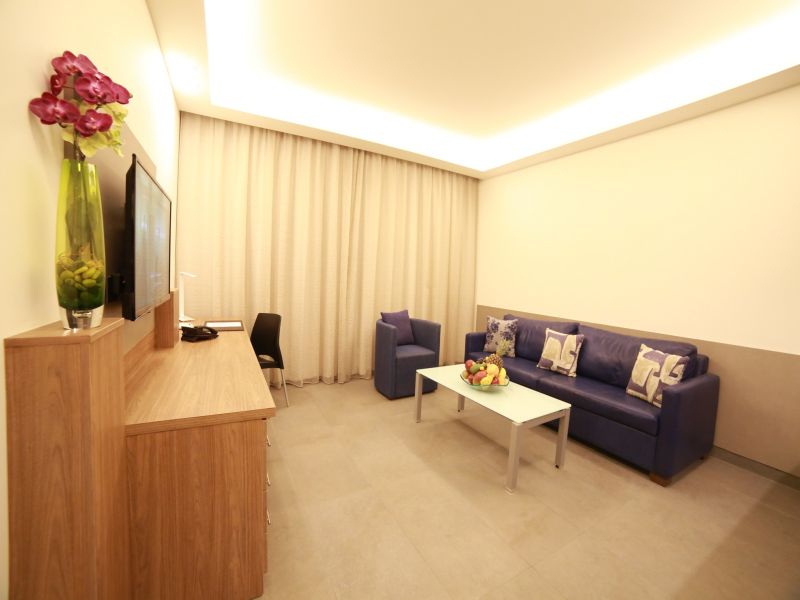 Hotel Urban Central Suite has all super features put together within a marvelous framework of steel, concrete,timber, stone and patches of greenery making it a tourist friendly accommodation priced reasonably. The moment I set my foot within the premises of this plush property, I was overcome by waves of intense regalement.
The rooms are stylish and neatly organized with balconies offering a breath-taking view of the Downtown Beirut. Each and every room was complete with luxury amenities like a large flat screen television, a neatly organized kitchenette including a microwave and a comfortable sofa set.
King sized cozy beds offered me the level of comfort that I always seek while on a trip. The bathrooms are super installed with high-end showers and faucets. My room was just adjacent to the terrace, and the balcony was a perfect match with the contemporary aura that every room radiated.
There were separate balconies for smokers, which I highly appreciate considering the rising awareness in wellness among the global travelers. In my opinion, every tourism accommodation big or small should pay due attention to this aspect.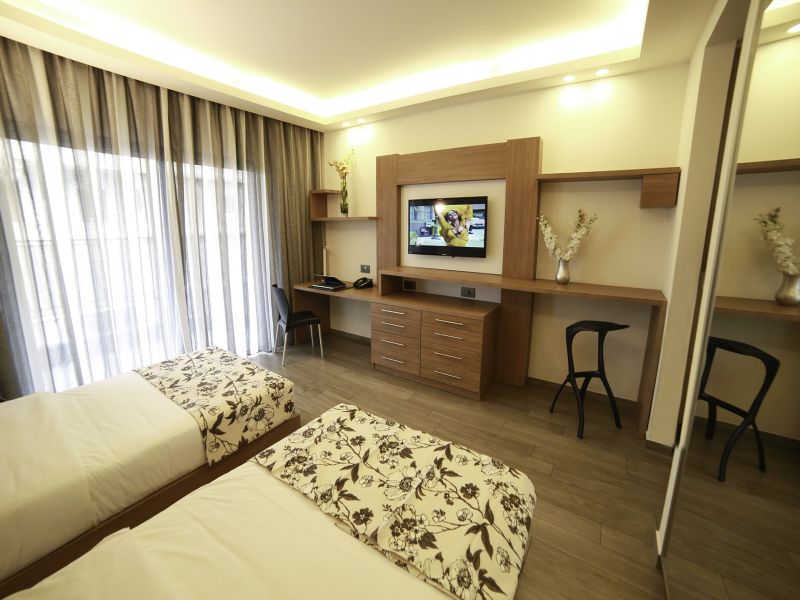 No doubt, you get other customer convenient facilities as well that include free internet, room wifi, fully air-conditioned atmosphere, dry cleaning services, bar and lounge, Jacuzzi, wheelchair access, room service, separate non smoking rooms, banquet room and Airport pick up and drop services.
The overall hotel layout was stunningly beautiful that spoke volumes for its dainty design aspects. The hotel meets the needs of a range of customers from honeymooning couples to corporate business persons and family guests.
Food and beverage were excellent. I tried out at the upbeat Lime Rooftop Lounge and bar. It was mesmerizing. Their ' moutabbal 'and basil hummus were awesomely delicious.  For that matter, the Urbano Resto Cafe and Terrace was equally imploring.
Perhaps, it is the positionaladvantage that has made this hotel a tourist's dream repository. It is conveniently located close to the downtown area, and one can reach it easily without any hassle from any part of the city. I availed the opportunity of taking a leisurely evening stroll around the hotel, and within a pace of 100 steps there stood an array of stunning shopping plazas.
The hotel is within minutes reach from Dakwaneh's corporate houses and is only five minutes from Le Mall Habatoor Grand and the City Central mall. A drive to the airport takes a slightly longer time but no more than 15 minutes. The magical sea beaches of Jounieh are not far off. I could make it in half a day enjoying loads of fun in the sea.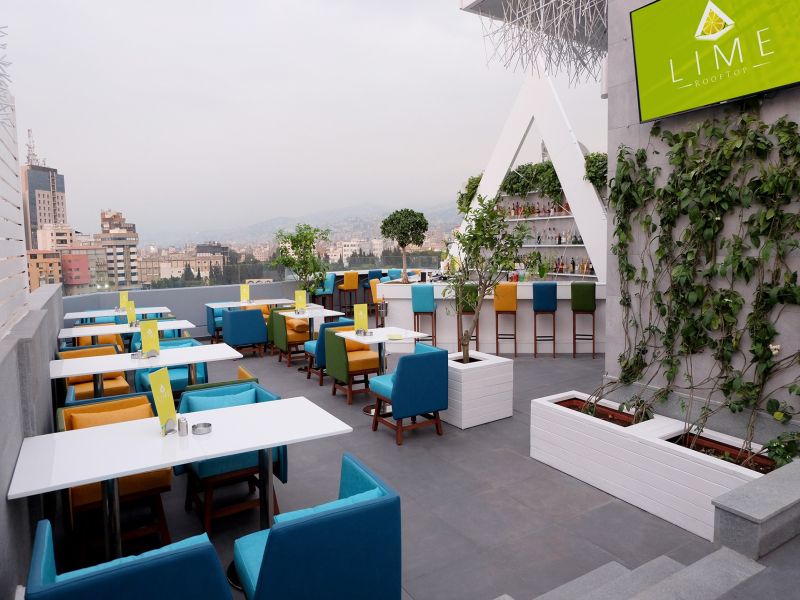 The shopping arcades and restaurants located within a radius of half of kilometer from the hotel are all epitomes of upscale modernity and celebrated ambience. It reflected the country's economy and its pursuit to drive the tourism growth. However, I preferred the in-house restaurant of my hotel. Lime Rooftop lounge has a near seductive appeal.
Urban Central Suites' customer service is the quintessence of dedication, efficiency and promptness directed towards ultimate customer satisfaction. To the hotel staff, customer service is a religion. Here I should mention about the amazing receptionist Anna who had so meticulously planned our entire trip in and around the city that it was smooth and complete leaving not the least grain of dissatisfaction.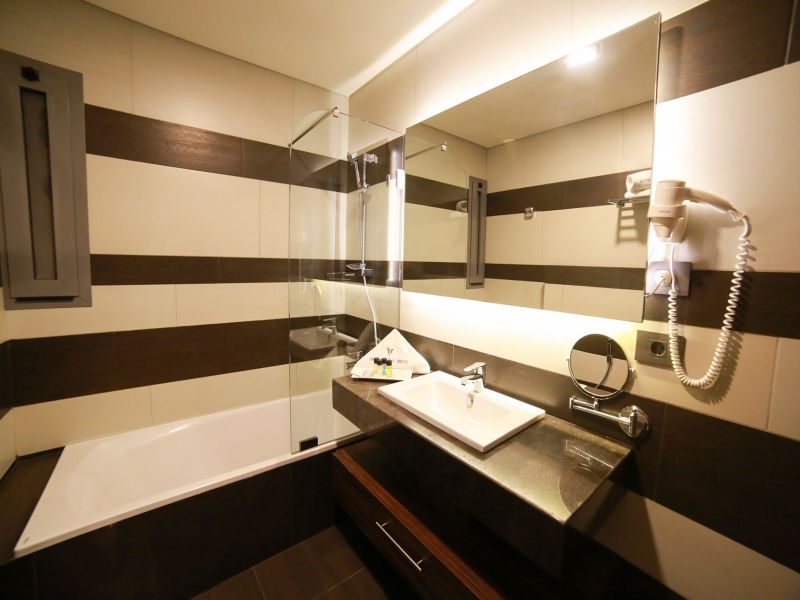 She made my stay at the hotel a wonderful experience full of bliss and comfort. Last minute changes in my travel plans were accommodated with a hearty smile, not a very usual feature that you come across often in other hotels.
The hotel staffs were multilingual and quite proficient in English. They offered me personalized care to such an extent of warmth and affection that I was overwhelmed. This hotel has smartly adopted the customer appeasing techniques which would surely offer memorable experiences to avid travelers like me from different corners of the world.