Looking for a vacation spot where you will not be bothered by crowds of other people? Then these remote islands will be just right for you, as they are far from civilization. You can spend a few days there to reach into your inner self. It's an intense experience, absorbing the total and complete isolation. Some of these places have very few people living on them, and there are no glitzy malls or shopping centers around to attract the vacation crowd. Check out these islands for an unforgettable, once in a lifetime remote island vacation experience:
Top 12 isolated places for remote island vacation
Ithaca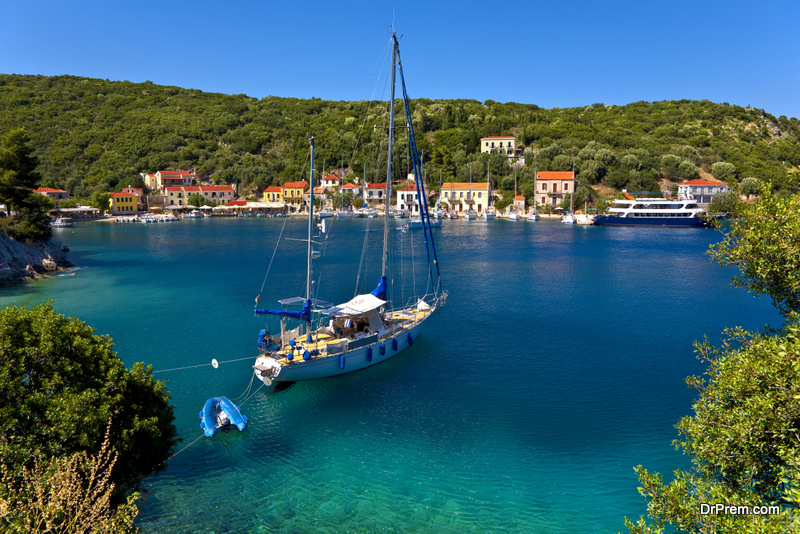 Out of the many Greece islands, this is the one for the ultimate peaceful retreat. It is located in the Lonian sea, to the western part of Greece. It's a rugged island, with steep cliffs and arid mountains in the middle of green olive groves. The tranquility here will soothe your senses and help you relax and forget about the arduous year's work.
The island is wonderful for a private remote island vacation, as it is not well-connected to the mainland.
There are a few villas on this island, which have been built by people who love to live in the serene surroundings. Some villas are rented out so if you want to be on an island vacation in style, you can opt to stay in a villa enjoying your own private beach.
Desolation Islands
The Kerguelen Islands, known better as Desolation Islands, are situated 2,051 miles from the nearest civilization. It is one of the most isolated places for remote island vacation, and its barren and windy landscape makes it look completely 'desolate'.
These islands do not have any local population, except for the 40-100 scientists who live and work there. If you want to experience cold which is deeper than bone chilling, this is the place for you, covered as it is with massive glaciers stretching almost 100 miles. It's an extreme place with a hotbed of volcanic activity as well – the tallest peak reaching a height of 6,445 feet.
Those in the search of an extreme, pushed –to-the-limit remote island vacation can visit these islands. They can be reached by the ship Marion Dufresne, which is a research boat bringing supplies to the scientists and transports them to and from the islands. For about 18,000 dollars, you can book yourself a cabin on the ship, which has other pit stops as well, far more attractive and comfortable than the Desolation Islands.
Spitsbergen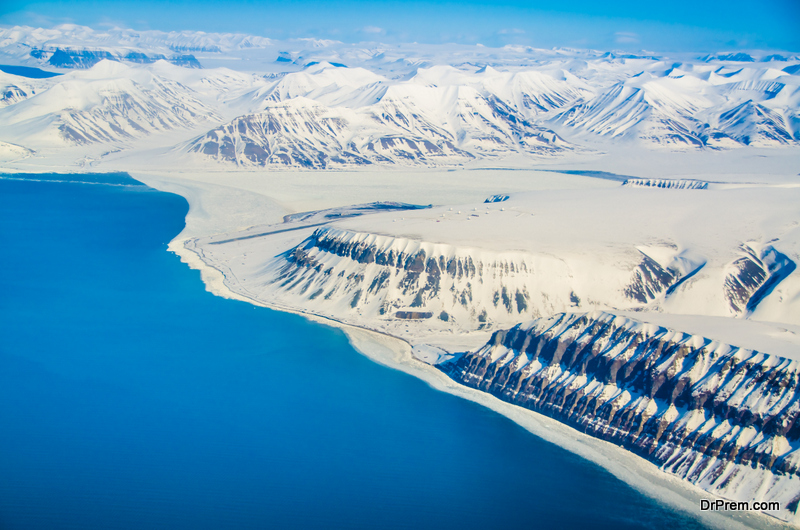 There are two amazing things in the Spitsbergen Island – the Svalbard Global Seed Vault and polar bears. Though you probably will not be allowed into the secure Svalbard Seed vault, which safeguards the seeds of all the world's plants, you may have a personal encounter with a polar bear, for better or worse! It is Norway's biggest island and is covered in snow. This island is not totally isolated, as it does have a few settlements, with the main one being Longyear city.
Pitcairn Island
Pitcairn is best known as being the haven for the Bounty mutineers. They settled there in 1790 and today this island, which is a British territory, is one of the world's biggest marine reserves (830,000 sq km of ocean).
The island's population consists of the descendants of the mutineers, 45 of them at last count. It is perfect for the most isolated remote island vacation, as the journey there is absolutely grueling and few people desire to go there. You can't reach there by helicopter or plane. You have to fly to Mangareva in French Polynesia from Tahiti, then hop on to the supply ship MV Claymore II which docks in Pitcairn for two nights. For most people, two nights are enough to fulfill their curiosity of experiencing complete isolation!
You can ride around in a quad bike, or rather be driven around in it past banana and mango groves, breadfruit and banyan trees. There is a store here, which opens for one hour 3 days a week, outside which locals sit and enjoy the sun.  Visitors usually stay with local families. The highlights of this island is the volcanic lava coastline and petrogylphs as well as the drawing made by Polynesians centuries ago. In winter, there are massive whales which can be easily seen and heard, and in summer you can splash around in the turquoise waters of the natural rock pool.
The people are welcoming and friendly, and your stay there would be memorable – even the journey through the relentless waters of the sea!
Tristan Da Cunha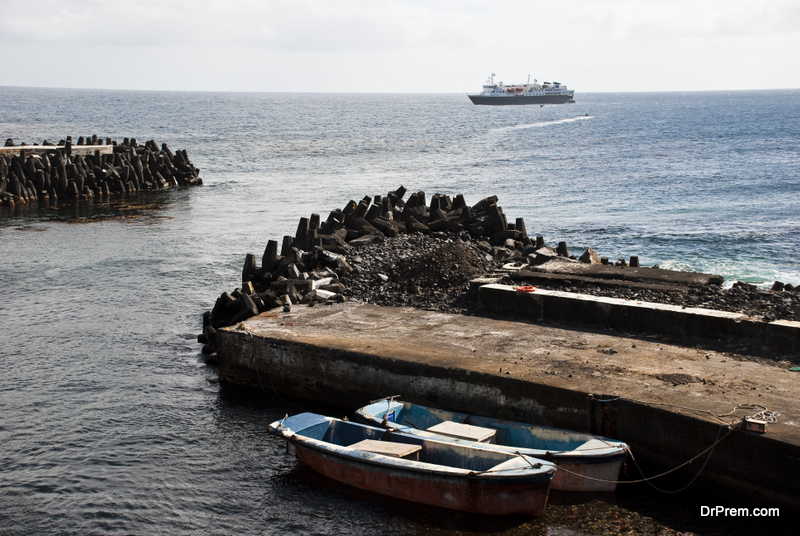 This island is as remote as you can wish. It's isolation is its attraction, as you cannot go swimming in the dangerous waters, and you'll probably be caught in the rain. It rains for 17 to 26 days out of the 30 days in a month. And right in the middle is a humongous volcano which is active.
If your idea of enjoying holidays in a remote island vacation is to go where the rest of the world would never dream of going, then Tristan Da Cunha is just perfect for you. You will reach there by a 7-day boat journey. The island is pretty – however, the bungalow style houses belong to the inhabitants, all of whom are farmers. It's a peaceful, laid back existence, if the volcano does not erupt, Which is unlikely, according to the scientists. This is one of the remote islands where you can pick up a souvenir or two, made by the locals. The 'love socks' which are knitted by the women of the island are most popular with visitors, and their stripes denote whether you are 'friends forever' or 'head over heels in love' and anything and everything in between!
Isola Santa Cristina
The island is for those who want a bit of luxury holidays for their remote island vacation. The island can be reached by a short boat ride from Venice. It has just one historic villa surrounded by beautiful gardens, walks and vineyard. There are no touristy masses here; it is an enchanting place where you will encounter only pheasants and peacocks roaming around. It's the perfect luxury getaway you're looking for.
Easter Island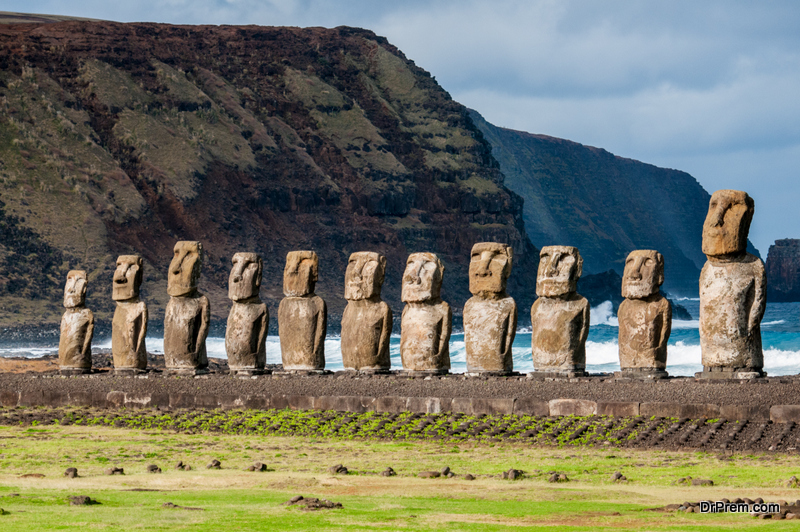 Easter Island, in Chile is a remotely located island. Plan a trip for 2 days and 1 night or up to 5 days and 4 nights, as many travelers claim there are various activities to do, or else just relax in the silent ambience. Unlike a few other isolated islands, Easter Island can be reached by LAN Chile flights, from Santiago in Chile (daily flights), or Papeete in Tahiti (once a week flights).
If you go via Chile you would have to pay an entry fee, but this fee is not required from Papeete.
Once you reach Easter Island, you can view its many attractions, such as the National Park. You have to buy tickets with cash at the airport or at the office of the park ranger.
You can enjoy a private remote island vacation, as it is quite a safe place, with violent crimes being unheard of. People walk around quite safely in the nights. However, be sure to be careful of your belongings in the hotel.
During summer, from November to March, it is quite pleasant, as temperatures stay below 30 degrees C. But be ready to contend with the humidity. Don't forget your sun block and raincoat. It gets quite cold in the nights, and even in summer, it rains, so bring a light jacket. It's quite windy too, so a sturdy hat would be quite useful.
Going in the summer is not a great idea if it's solitude you want, as the island has many visitors during summer. And if you'd like to experience the culture of the Rapa Nui, plan your visit for February (1st two weeks), as you would be able to catch the Tapati Rapa Nui festival. But book your hotel at least six months prior to your visit, as at festival time, it's tough to find a place to stay.
Take a guided tour to absorb the unique legends, history and stories of the Rapa Nui people. The island presents many opportunities for photography. You can go on long walks/hikes – its best to go with a guide on the Poike and North Coast trails as you might miss the lovely caves and hidden archaeology if you venture on your own.
This remote island vacation is not a cheap one- it is actually more expensive than the other parts of Chile. Carry some eatables with you to save cost on food. There are many shops and restaurants in the town of Hanga Roa, and if you want to mingle with the crowd, you may do so.
Novaya Zemlya
These are a cluster of isolated Arctic islands, two of which are quite big in size, and the others, quite small. The islands are famous or infamous for being the sites for more than 100 nuclear tests in the Cold War era, until 1990. Novaya Zemlya is a Russian territory, and you will need special permission from Russian government to visit. There are two flights weekly to these islands.
Novaya Zemlya is a vacation spot which is for the adventurous who don't mind spending a serious bit of money getting there, and go about getting the permissions to visit.
Macquarie Island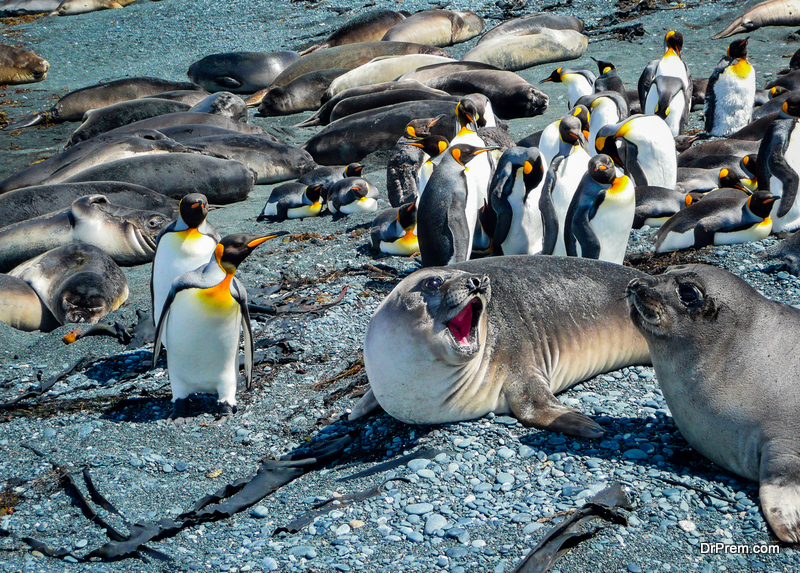 Halfway between Antarctica and Australia, lies the Macquarie island. It is the only location on earth where the rocks from the mantle of the earth are exposed above the sea level. These rocks are types of pillow basalts and other extrusive rocks. Several islets make up this one island, covering an area of approx 557, 280 hectares.
This island is home to many species of flora and fauna with dramatic landscapes, filled with lakes and steep escarpments. It is delightful to watch the congregation of the seals and penguins. In fact, 850,000 pairs of penguins breed in the Macquarie Island, which is one of the biggest in the world.  The islands are in an area called the 'Furious Fifties', due to the stormy seas and harsh winds.
Colonies of elephant seals and four albatross species can also be viewed on the island. This is a wonderful remote island vacation, especially for all who love wildlife and natural beauty.
South Georgia
The island, belonging to British overseas territory of South Sandwich Islands and South Georgia, is in the Southern Ocean. There is a lot of wildlife in the island, but very few humans, including some scientists. About 3-16 scientists inhabit the island in winter, and in summer, the number increases to 35. This is certainly one of the least populated islands. There are no local inhabitants, but cruises bring thousands of visitors during the summer. You could find out the schedule of the cruise ships if you want to visit the island.
Galapagos Islands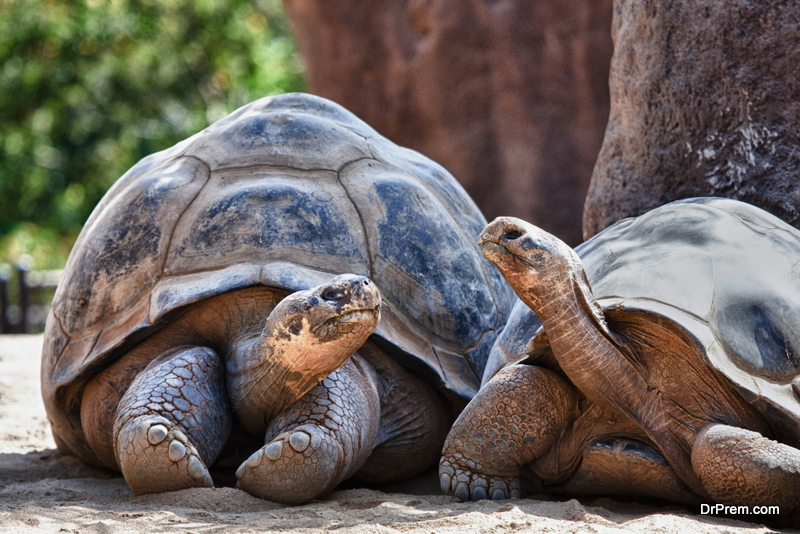 Situated 1000 kilometers off Equador, on the Galapagos Islands, you will come the closest you can ever come to a wild animal. The animals are completely unafraid of humans and come quite near. You can get great views of giant tortoises, iguanas, penguins, albatross, whales, sea lions and dolphins. These islands were the home of Darwin's theory of natural selection too.
Taprobane Island
Taprobane is a tiny islet off Sri Lanka's south coast. It is the only land you'll come across before South Pole. It's a short ride by boat at low tide. The only thing you need to spend a quiet few days in Taprobane is a wad of cash to pay for a stay at the elegant five-bedroom villa. It was built in the 1920s, and now has a staff of five people. All the rooms have beautiful ocean view and guests can roam around in the landscaped gardens and soak in the infinity pool. 
A remote island vacation, far away from the madding crowds, would be wonderful for you if you seek serenity and a unique experience during your holidays.