Are you someone who is always on a lookout for things that can give you a great deal of adrenaline rush? Well, if yes, then try out some of these scariest bridges in the world, which are adept at giving people some scariest moments of their life.
Mount Titlis, Switzerland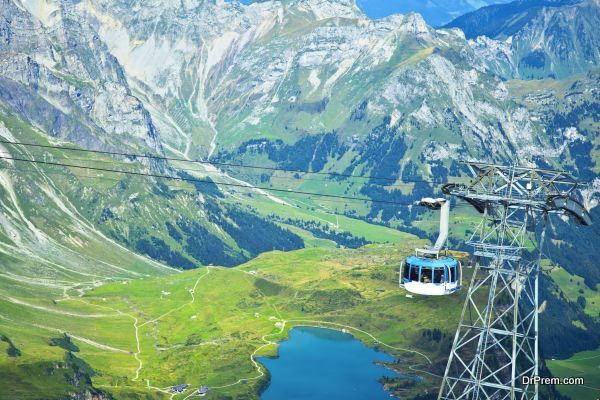 It is Europe's highest suspension bridge in the Swiss Alps and is constructed by a Swiss cable car company. It is just one meter wide and over 500-meter walk, which can make anybody dizzy let alone the faint hearted. This scary bridge that reaches 9, 843 feet above sea level has been especially constructed to let people experience the vastness of mountains.
The Capilano suspension bridge, Vancouver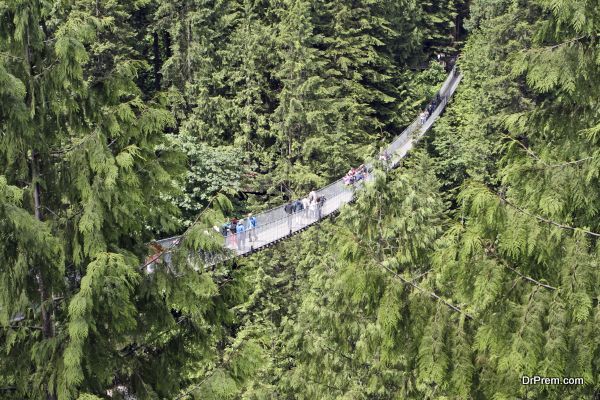 One of the most attractive and scariest attractions in Vancouver is the Capilano suspension bridge. The bridge and its location is an ideal combination of adventure, culture and history. The bridge stretches 137m across and 70m above the Capilano River. This suspension bridge takes visitors 100 feet above the forest floor making them feel so excited as if they are walking over treetops.
The Langkawi Skybridge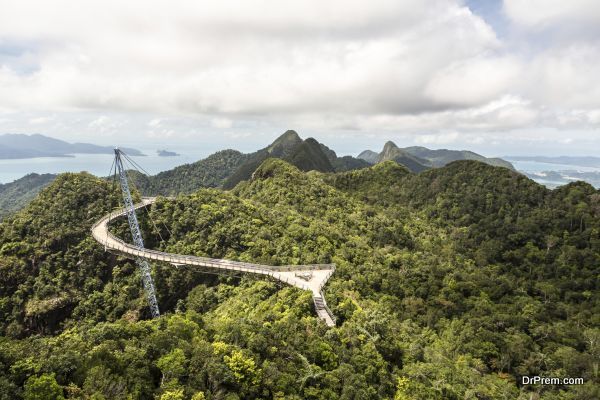 This curved footbridge is 125m long and 700m above sea level. Its great height offers visitors spectacular views of the surroundings. One cannot reach its giant height by any way other than a cable car. Therefore, only dare to walk on it if you are a daring enough.
The Royal Bridge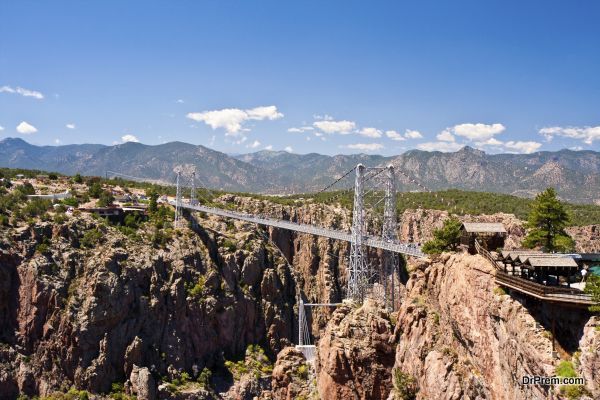 The Royal Bridge in Colorado was the highest bridge since 2001, as it is 291m in height. If you are a nature lover and you like trying out things that give you a nice adrenaline rush, then you must visit the Royal Bridge Colorado, which will allow you to have some panoramic views and will thrill and scare you to the bone.
Trift Suspension Bridge, Switzerland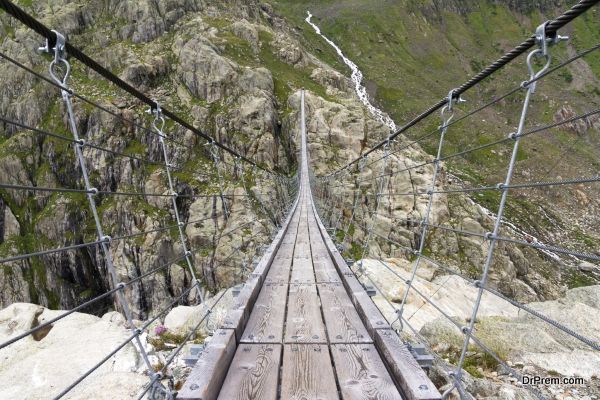 It is one of the highest and the longest pedestrian suspension bridge that is 328 feet high and 558 feet long situated in the Swiss Alps near the town of Gadmen. This bridge was constructed in year 2004 to make the hut accessible for the trekkers and visitors but it used to be so scary a as it used to swing with the wind. In 2009, some more cables were added to it making it safer but it still manages to give a nice adrenaline rush to people who dare to walk on it.

If you are daring enough and an adventurist you must try out the scariest bridges nestled across the globe but not if you are a faint-hearted person.