A trip without a luxury cruise is incomplete for most travelers, especially those who love basking in the sun while floating on blue waters. The best part about luxury cruises, like Chic Luxury Cruises, is that you get to explore different places, cities, and even countries while unpacking onboard. Honestly, you get the best experience.
Nonetheless, you can only extract the best value from luxury cruises when you enjoy the lowest or somewhat reasonable cruise prices. If you are planning to hop on one, here's what you should know about the factors that go into the cost of luxury cruises:
1. Fare: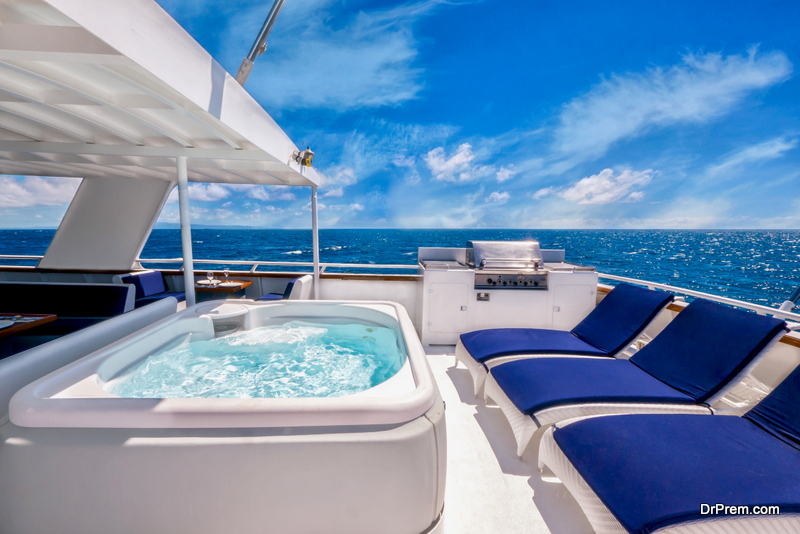 The promoted cruise ticket price includes accommodation for one person for that particular trip. It also covers some meals and beverages, as well as onboard entertainment. But that's optional in most cases. Fares of luxury cruises also differ widely for the same trip. These factors include cruise lines, type of cabin, destination, and time of the year. For instance, the average total cost of a seven-night Caribbean cruise per person lies somewhere between $1500 and $2000. But the same voyage to Alaska may range somewhere in the ballpark of $500.
2. Transportation:
Even if your departure point is a port city (where you live, for example), you will still have to bear transportation costs to reach the gangway. You will have to consider the cost of flights, airport transfers, accommodation, and/or parking. Some luxury cruise lines may provide additional transfer packages at the time of booking (including flights). However, these prices are also added to the overhead cost incurred for employing the additional workforce required to coordinate the trip. Generally speaking, you should expect something around $500 per person for flights. Your transfer costs may average anywhere in the range of $20 to $100 per person.
3. Alcohol, coffee, and meals onboard: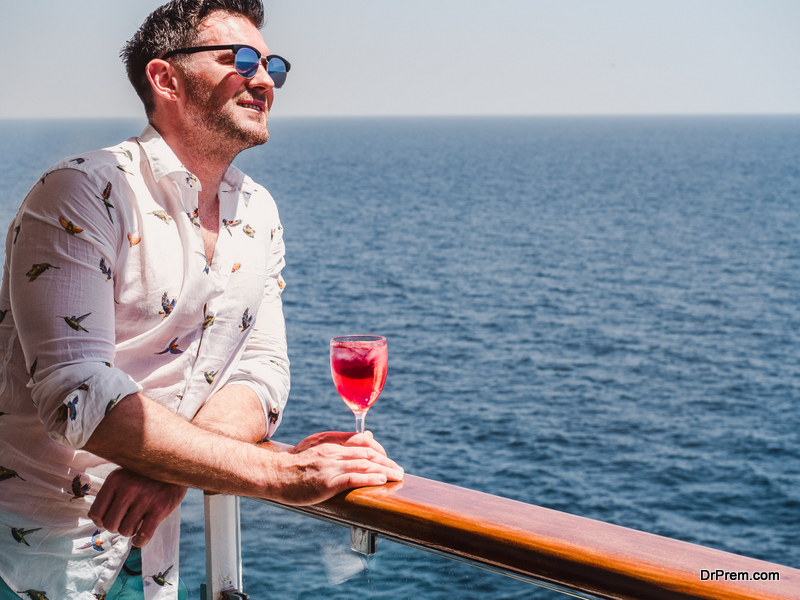 Except a few, most luxury cruises cover alcoholic drinks and unique coffees onboard. Some may charge for bottled water and soda. You can, however, expect to see the price average between $5 and $12 per drink. Talking about coffee, most likely, the prices of regular brewed or drip coffees will be included. But specialty coffees, such as cappuccinos, lattes, or blended coffees, are labeled premium and charged accordingly. Luxury cruises are known for their meals and buffets too. Depending on how often you frequent them, specialty restaurants on luxury cruises can cost from $35 and upwards per person.
4. Extra activities:
In addition to spa treatments and exotic onboard facilities, luxury cruises also allow you to participate in many other activities. These include cooking, fitness classes, kids' activities, casinos, retail options, and shore excursions. These costs are often not included in your fare, and it depends on how you spend your time and how much structure you desire. According to chic luxury cruises, on average, walking tours are about $50 to $80 per person, while luxury tours are about $400 per person. 
Make sure you know the best time to book your luxury cruise tickets to get attractive discounts, perks, and rewards. Sometimes, there are really cool offers for early birds. Also, get in touch with the right agent who can guide you through the process and charges an affordable commission.
Article Submitted By Community Writer