Many people travel to Arizona to reconnect with nature or explore their spirituality. The most prominent places tend to be the Grand Canyon or Sedona. Head south from there just to the edge of the Mexican border, and you will experience a place with spa retreats, meditation centers, and beautiful surroundings. 
Saguaro National Park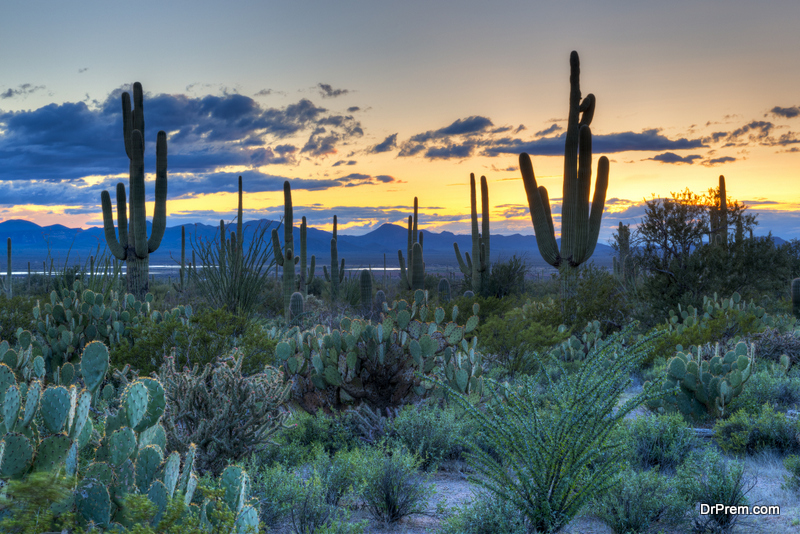 Saguaro is a type of cactus found in Southern Arizona, which is protected in Saguaro National Park. Come tour this park to experience the majestic cacti and get in tune with Mother Nature. The park spans over 92,000 acres and has over 30 different species of mammals, 36 kinds of reptiles, and over 100 different types of birds. The park is open to hike and enjoy almost every day except for Christmas. You should also consider taking a drive on Bajada Loop Drive which offers a road through the densest forest of cacti in the park.
San Xavier del Bac
Whether you're religious, spiritual, or both, you should take the time to visit the stunning San Xavier del Bac. This Spanish Catholic Mission was built in the late 1700s and is the oldest standing European building in Arizona. The mission gets over 200,000 visitors per year. Walk inside and see the architecture, statues, and impressive paintings and murals within the mission.
This National Historic Landmark is open to the public daily, but it does close for church services. Though you will likely only tour the mission once, consider booking your Tucson hotel close by so you can walk past it often — it's a structure you won't get tired of seeing.
Kadampa Meditation Center Arizona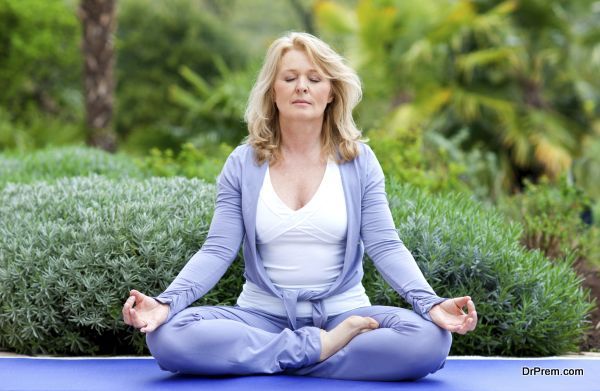 The Kadampa Meditation Center of Arizona offers drop-in meditation classes for the general public. You can also sign up for a specific class such as the Universal Compassion Buddhist Meditation Class, Lamrim Meditation for Beginners, or a Structured Study Class. The meditation center operates under the principles and teachings of Buddha, but everyone is welcome to experience the center regardless if you are a practicing Buddhist or not.
Canyon Ranch Tucson
Sometimes exploring your spirituality involves taking care of yourself. Canyon Ranch Tucson goes way beyond a traditional spa or retreat. Plan your perfect retreat with outdoor recreation, fitness classes, or sports. Wellness opportunities include life management, energy therapy, and traditional Chinese Medicine. If you want to enjoy a spa retreat, you can take advantage of facials, massages, manicures, and pedicures. You can also choose creative expression classes during your stay.
Sacred Space Gathering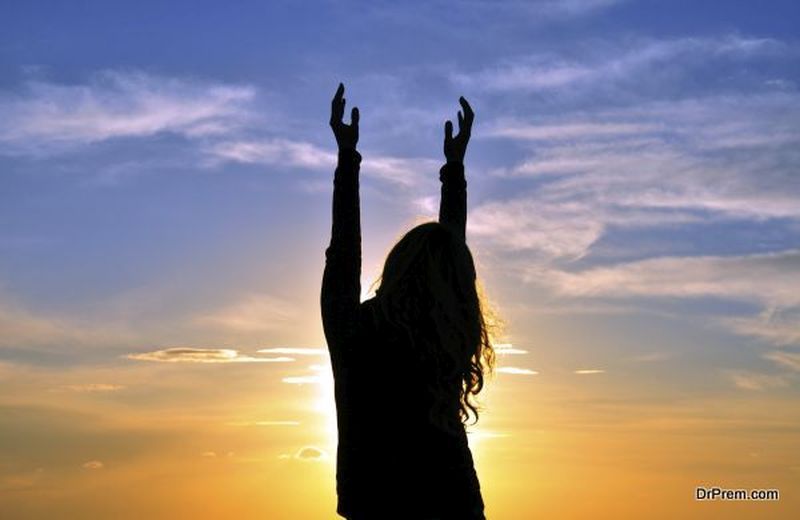 If you want to join others who are studying and exploring spirituality, visit the Sacred Space Gathering. The goal of Sacred Space Gathering is to offer a place where people can cultivate world peace through first finding inner peace. Although the director is an ordained minister with the United Church of Christ, Sacred Space is an interfaith place where people can come together to study and connect with like-minded others.
Tucson is the perfect place to explore your spirituality. Book your trip to Tucson to see everything this unique city has to offer.
Article Submitted By Community Writer