Las Vegas is a city full of fun and frolic having some of the best casinos and huge resort hotels. Here is an insight into its top rated tourist attractions.
The Mirage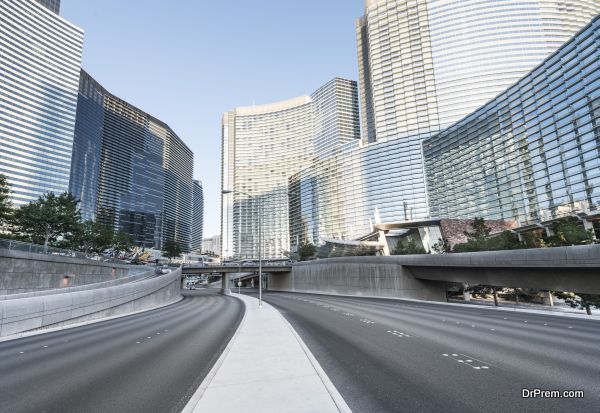 The Mirage is a casino cum hotel having 3,044 rooms, a volcano in the front and a large aquarium with 450 fishes that rests behind the hotel.
Madame Tussaud's
Visitors can have a look at their favorite actors in Madame Tussaud's that displays lifelike structures of popular stars, made from wax.
Bellagio
Travelers have a gala time in Bellagio, one of the famous casinos in Las Vegas that has botanical gardens with several plants and the beautiful dancing fountains.
Las Vegas Monorail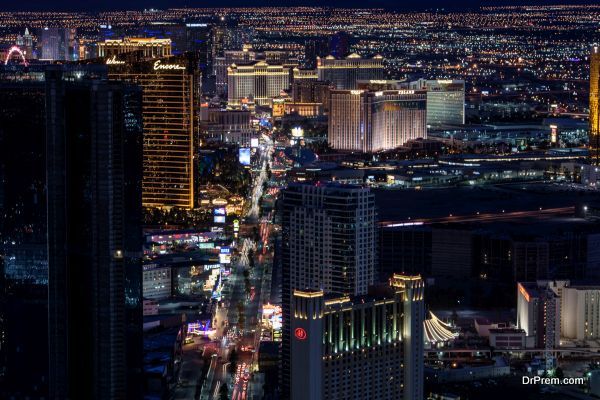 The monorail is a fabulous machine that covers seven stations and offers the travelers a smooth ride with a picturesque view of the surrounding area.
Fremont Street Experience
Fremont Street Experience is a light and musical show in downtown Las Vegas. The colorful display occurs under a canopy having height of 90 feet.
Excalibur Hotel
The hotel portrays wild architecture having little towers on the building that make it unique. Visitors can enjoy in the huge pool area along with varied restaurants.
The Strip
The Strip is a popular area that consists of many giant casinos cum hotels, out of which some connect through bridges.
High Roller Ferris wheel on the Linq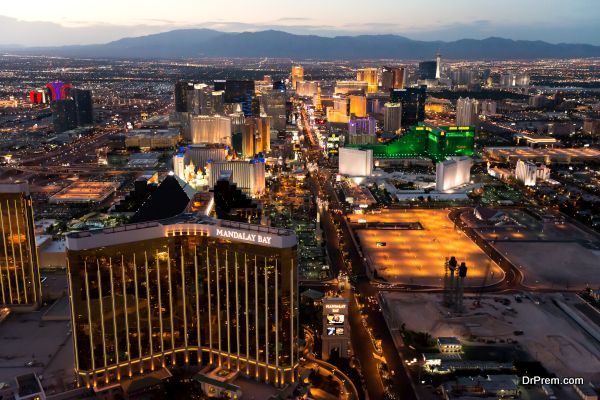 The 550 feet high wheel is a breathtaking means of entertainment for visitors and offers an outstanding view of the city lights at night.
Paris Las Vegas
The replica of Eiffel tower is a 46-storied tower that forms a landmark of Las Vegas. At night, the lights of the tower remind people of the Christmas tree.
Luxor Hotel
The pyramid shaped hotel has a beam of light projecting into the sky from its topmost point that is visible throughout the city.