Declared as the UNESCO World Heritage Site in 1997, the Amalfi coast is one of the most popular tourist destinations in Italy. To enjoy a superb holiday or honeymoon, the hotel you check into should serve you the best. The food ought to be excellent, stay must be comfortable and the views should be breath taking. Choose from some of the best hotels on the Amalfi Coast.
Villa Treville, Positano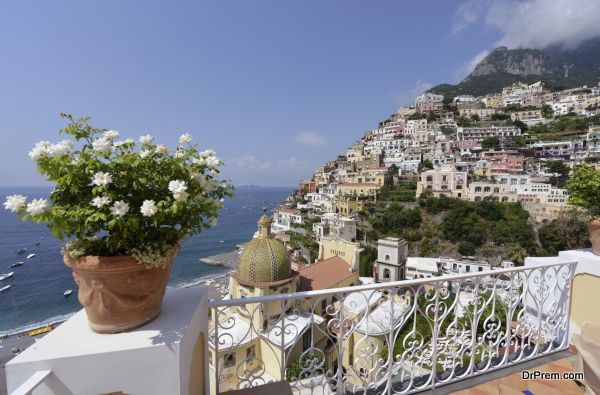 Just few years ago, Franco Zeffirelli resided here and a decision to convert it in to a Hotel was taken. People of American origin now own the property. The hotel has 'director's collection of 18th century Caltagirone pottery' along with a range of other collector's items.
The staff is gentle and courteous and the property is more of a lavish home than a hotel. Although, the hotel is small, the way that it is maintained is worth appreciating. The hotel is a short drive from Positano, also you can take a boat to the hotel, a small enjoyable trip.
Villa Cimbrone, Ravello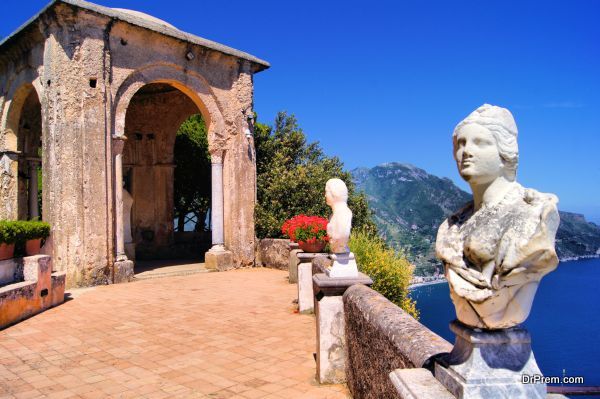 The hotel is a beautiful property with a lush-green landscape. Once occupied by Lord Grimthorpe in the latter half of the 19th century, who can be accredited for the beautiful gardens. The property has 19 uniquely decorated exquisite bedrooms. The main building belongs to the 12th century, which is finely decorated with antiques. The restaurant will not disappoint you with its delicacies.
Hotel Santa Caterina, Amalfi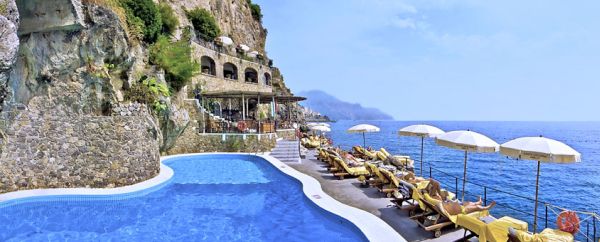 Image Source : HotelSantaCaterina.It
This hotel is known for its luxurious stay not just along the Amalfi coast but also in the entire region. A beautiful 19th century building and the perfectly manicured gardens will entice you to come over again. Run by the same family since 1904, the hotel maintains a high standard of professional etiquettes and courtesy. A glass lift connects to the pool and the beach club, too good to enjoy the Sun and the Sea.
Bellevue Syrene, Sorrento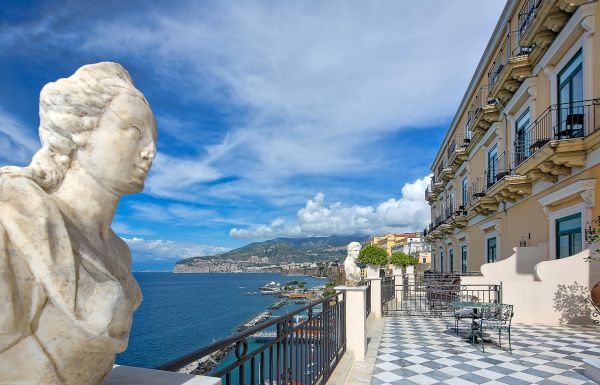 Image Source : Bellevue.It
This wonderful property stands on a hilltop, apart from the exquisite view it retains the grace of the bygone era. The hotel exists since 1820, which was initially built as a summer retreat for the Count in 1750. Equipped with all modern amenities, the spa and the restaurant are a perfect host. A private deck by the sea is the most romantic place in the hotel. The bedroom are carefully designed to give a luxurious stay.
Enjoy your coming holidays in one of these Amalfi coast hotels and mesmerize your senses with the charm of Italy.