The city was earlier a winter resort and now an amazing holiday destination with the dense old town streets, seaside view, Mediterranean climate and rich art and culture. Consider reading about the ten major attractions in Nice.
Monastere Notre-Dame-de-Cimiez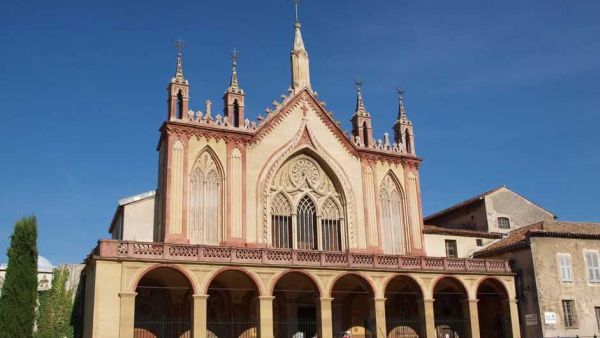 Image Source : Nice.City-Life.Fr
The monastery is a Benedictine foundation having Crucifix dated 1475 by Brea, some fine altarpieces and museum depicting the life of Franciscan monks.
Promenade des Anglais
The credit goes to the British tourists for popularizing Promenade as a vacation destination. The seaside boardwalk, palm trees and luxuriant hotels attract the visitors.
Jardin Albert I
This park like area has a beautiful fountain where you can see the statue of Apollo, an open theater with palm and pine trees where music concerts and festivals take place.
Musee Matisse
Musee Matisse is a villa that was once a home of Henri Matisse and now contains his finest collections of drawings, paintings, sculptures etc.
Vieille Ville (Old Town)
The town is popular as Babazouk and has cobbled streets full of life, flower markets, spice shops that provide ingredients required for the famous Mediterranean cuisine.
Cours Saleya
The place was earlier a park for rich classes but now a popular open market where people sell flowers, antiques, food items etc. and to the backside are the 18th century mansions.
Cathedrale Orthodoxe Russe Saint Nicolas
Built in Muscovite style, the church has the most attractive building with a unique interior consisting of fine woodwork, ornamental icons and murals.
Promenade du Paillon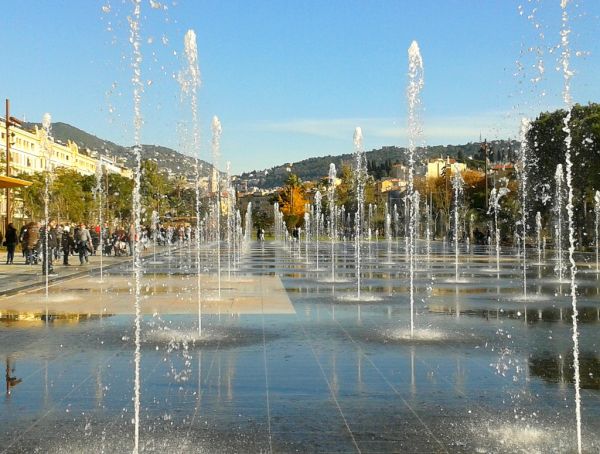 Image Source : Flickr │ Sophie AUBLET
The broad parkway follows the route of Paillon River and has gardens, playground for children and reflecting pool.
Musee d'Art Moderne et d'Art Contemporain
Built in 1990, the museum has four towers having Carrara marble and a great collection of pop art, the flux movement and American abstracts.
Musee Chagall
The museum contains work of Chagall including lithographs, paintings, mosaics, sculptures and tapestries based on Biblical themes.