Ramayana's mythical bird – Jatayu is no longer just a name in the books of Hindu methodology but has now become a reality. Located in the midst of India's God's own country – Kerala, the Jatayu National Park is a place that promotes wellness tourism, adventure and a touch of mythology. Tourists who are visiting Kerala must make a stop at Kollam District's Chadayamangalam Village and witness this beautiful place.
So what is so special about this theme park?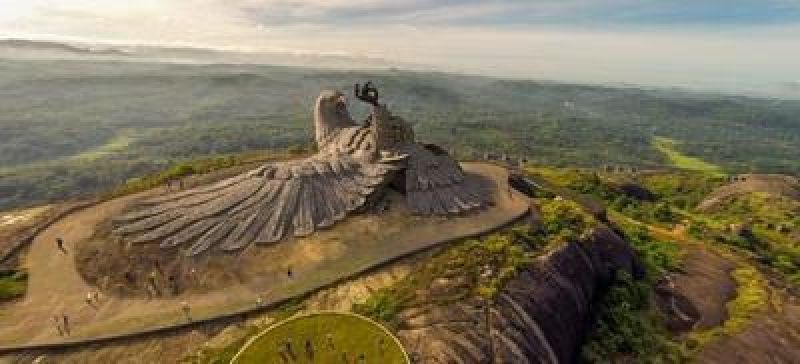 Image Source : timesofindia.indiatimes.com
Well, apart from the fact that it has an eye-catching view a mythological name, it is also a unique theme park because of its large-sized rock figure of the bird. The 65 acres of lush green land is another reason why you defiantly have to give this place a visit. Another good thing about this place is the eco-friendly measures.
Eco-friendly measures that you will find in Jatayu Center
Since this is wellness center, the term wellness has been considered in every way. It is not just about the human health that we are referring to, but even keeping in mind the Environmental factor. Jatayu Center has to take n many measures to ensure that it does its part towards the protection of the environment.
For generating electricity, there are solar panels installed in the theme park that generate the required energy to run it. Similarly, as an effort for water conservation, a small check dam has been constructed after professionally analyzing the area. As an effort to promote agriculture and generate revenue, organic farming is promoted in the premises of the theme park.
There are cultivable lands in place and an agricultural society that deal with this aspect. The fresh products cultivated are displayed in the various stalls available. Visitors can purchase any of these products at nominal rates. Apart from that, there are also a variety of activities and fun things to do while you are in the theme park.
Games and adventure zone for people of all ages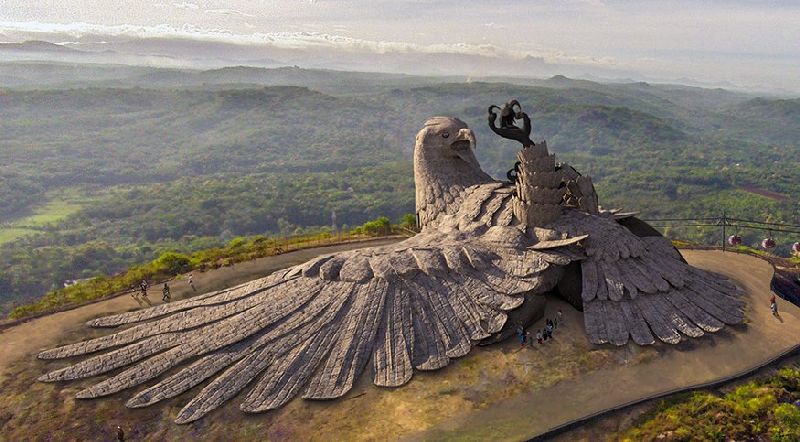 Image Source : s3.scoopwhoop.com
Given the fact that people of different age groups can visit the park, there are varieties of options available. For example, you can opt for activities like bouldering, rock climbing, rifle shooting, archery, laser tag, and even paintball. Another beautiful concept in the Jatayu theme park is ayurvedic cave resorts.  With all these facilities and services, this part is a necessary visit if you want to take a break from the busy city life.